Summer is the most exciting time of the year for people of all ages. It's one of the most incredible opportunities for people to spend more time outdoors and enjoy quality time with their loved ones. Today, seniors and active adults look forward to summertime to engage in some of the most memorable, exciting, and thrilling summer activities for seniors.
While staying in and watching a movie isn't such a bad idea, it's always better to think out of the box to determine the best summer activities for seniors. Finding a balance between indoor and outdoor activities is key to having the most enjoyable summer as a retired individual or active adult.
With the right senior living community, it's always easier for you to find safe and well-maintained spaces to organize, plan, and take part in summer activities for seniors. Whether you like to stay cool inside or have some fun in the sun, you can have the best of both worlds with summer activities for seniors.
Here are some summer activities for seniors that you can plan this year.
Create a Community Garden
Summer is a good time to do things that you can't necessarily do in winter or the fall season. This includes spending some time in nature and engaging in gardening and landscaping activities. With substantial sunlight and a pleasant temperature outdoors, you get the most exciting opportunity to grow fruits, vegetables, herbs, and flowers that you want to spruce up your home or community garden with.
Even if your senior living community doesn't have a garden space, you can always take the initiative and create a community garden. It's a highly therapeutic summer activity for seniors who are fond of spending more time outside and enjoying beautiful views along with nature's beauty.
Furthermore, the best part about it is that you won't have to do all of it alone. In fact, you can team up with your friends and start a project that you can be proud of by the end of summer. Apart from being a fun summer activity, this will also count as a thoughtful community service project.
Go Hiking With Your Friends
If you're an active adult who likes to go out and about in summer and use this time to get fit and healthy, there's no better activity for you than a hike up the mountains or a hiking trail. As one of the most exciting summer activities for seniors, hiking is a good way to sweat it out, achieve new goals, and give your body the much-needed workout it needs to stay in shape.
Start by finding a hiking trail near you or find a spot in your senior living community where you can easily go hiking. Make sure all your friends are up for the challenge and have all the hiking essentials ready to complete an adventurous hike.
Swimming in Your Community Pool
Among the many other summer activities for seniors, swimming is undoubtedly the best one. Swimming continues to be the go-to activity among people of all ages because of all its physical health benefits and ability to keep them cool and fresh in the hot climate. If your senior living community has a pool for active adults, you can spend most of your summer there.
It's a good way for beginners to learn how to swim and advanced swimmers to polish and enhance their skills. This won't only give you a fun summer but will also contribute to your physical and mental well-being as an active adult.
Enjoy a Board Game Marathon
While outdoor activities are endless in summer, many people struggle to come up with better ways to enjoy summer indoors. If you're such an individual, you can always start by considering summer activities for seniors, like board games.
Board game marathons are all about enjoying some friendly competition with some friends and loved ones. Whether you play chess, poker, or sequence, the goal should always be to have fun while sharing fresh drinks, delicious food, and memorable rewards. Make sure you plan your board game marathon and invite people living in your community to help them mark their calendars.
Organize Independence Day Cookouts
One of the best things about summer is that it comes with Independence Day. With July 4th just around the corner, you can always plan various summer activities for seniors that are based on Independence Day traditions and customs in the US.
If you're looking for a way to relax and rejuvenate on this year's Independence Day, you can always plan a cookout to make this day memorable. Some barbeque, salads, and chilled drinks can always make your summertime worth every moment. Adding some Independence Day decorations around your party space will make the event even more exciting.
Plan an Ice Cream Social
Most of the summer activities for seniors are about spending quality time, relaxing, and socializing with friends and new people. If you want to form new connections and meaningful friendships in summer, you can always meet this goal by planning an ice cream social.
No one likes to miss out on having their favorite flavor of ice cream in the summer heat. All you need to do is connect with an ice cream truck vendor who can visit your senior living community and make your ice cream social successful.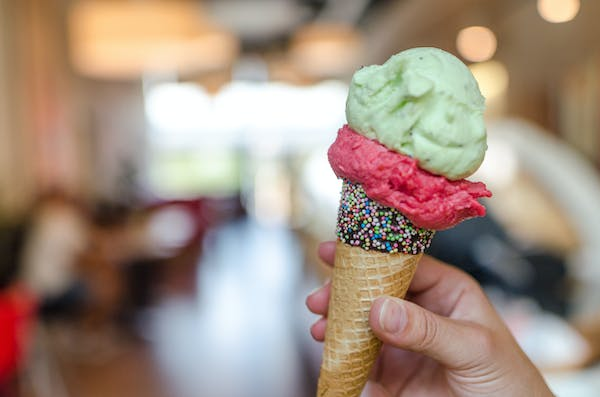 Photograph the Outdoors
Many people stay alone or spend some time in solitude instead of constantly going out and about. Fortunately, there are various summer activities for seniors that they can engage in all by themselves. One of them is photography.
Summer offers incredible views of the mountains, beaches, and gardens. If you're someone with an artistic eye and attention to detail, make sure you use these skills to photograph the outdoors during summer.
Go for Poolside Parties and Dinners
Poolside shouldn't only be for swimming when you're thinking about summer activities for seniors. You can even use such spaces to have dinners and parties with friends and loved ones to enjoy the pleasant weather and engage in water sports whenever needed. This will allow you to stay cool, happy, and entertained during summer.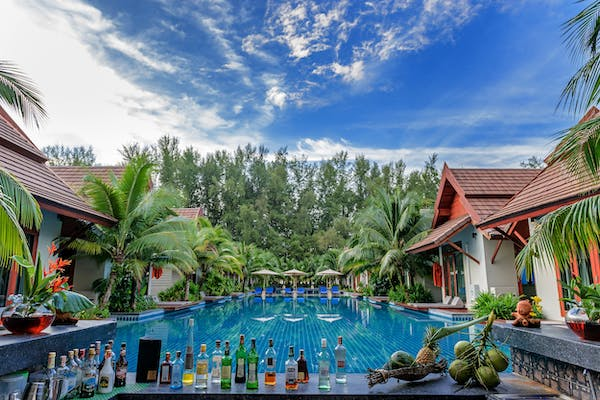 As an active adult, you deserve to lead your post-retirement life with peace, prosperity, and unlimited fun and luxury. However, your ability to make the most out of all the summer activities for seniors mentioned above depends on the senior living community you choose for yourself. If you're looking for a highly luxurious, exciting, and, most of all, a comfortable retirement community in California, primarily designed for 55-plus active adults in the area, make sure you check out our adult retirement communities at California 55 Plus Homes.
Our website is an incredible online platform for active adults, seniors, and retired individuals looking for a fresh start by moving into sophisticated senior living communities with new amenities and like-minded people who prefer enjoying similar activities.
Whether you're trying to find a community that you'll blend well into or are simply trying to lead a more active and enjoyable lifestyle, our communities have everything to support your needs. Contact us to learn more today!