Retirement communities offer a wealth of benefits for active adults, providing an environment conducive to a fulfilling and socially engaging lifestyle. Some of the best retirement communities in Southern California offer numerous benefits for older adults, including social engagement, a sense of belonging, and opportunities to pursue hobbies and interests.
One popular activity that provides exceptional social advantages for seniors is playing tennis. This low-impact sport transcends age and strength limitations, making it accessible to retirees of all abilities. The sport has health benefits too, but in this blog, we'll explore some social benefits of tennis for seniors. Before that, let's delve into the advantages of senior living.
Social Benefits of Senior Living
Retirement communities provide a unique opportunity for seniors to meet other like-minded individuals who share similar interests and experiences. Whether it's finding a partner for a game of poker, joining a painting class, or simply engaging in meaningful conversations, retirees in these communities can connect with others who understand their stage of life.
The camaraderie and shared understanding create a supportive environment where lasting friendships can develop. The availability of recreational facilities and communal spaces within retirement communities facilitates these social interactions, making it easier for seniors to engage and form bonds with others in the senior living community.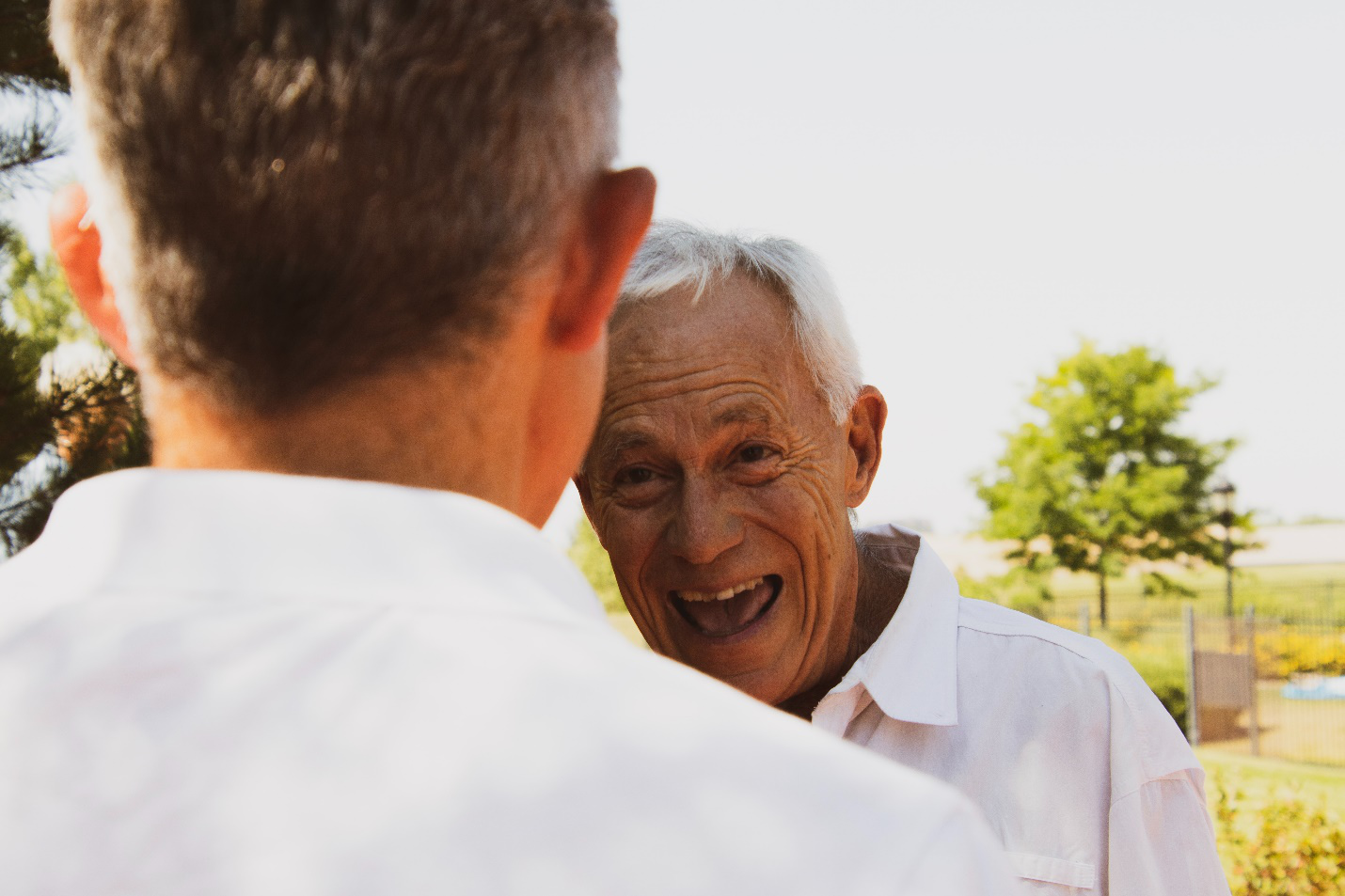 Pursuing Hobbies in Adult Retirement Communities
One of the key advantages of living in adult retirement communities is the abundance of opportunities to pursue hobbies and explore new interests.
Whether it's exploring the art of tap dancing, nurturing a garden, engaging in a game of bridge, or joining a book club, retirees can immerse themselves in activities they are passionate about. This not only provides a sense of fulfillment but also serves as a catalyst for social connections. Sharing common interests with fellow residents allows those in senior living communities to engage in meaningful conversations, exchange knowledge, and form bonds based on shared passions.
Staying Active in Retirement Areas
Retirement communities often boast an array of amenities that promote an active and healthy lifestyle. From nearby golf courses to fully equipped fitness centers, swimming pools, and organized wellness activities like yoga and Tai Chi, these communities prioritize physical well-being.
Tennis, in particular, stands out as a popular choice among seniors. With its low-impact nature and adaptable pace, tennis can be enjoyed by individuals of all fitness levels and abilities. Tennis courts within retirement areas provide a convenient and accessible outlet for seniors to engage in physical activity, while also fostering a sense of kinship through friendly matches and organized events. The social benefits of tennis for seniors can help them feel more fulfilled and live a happier retired life.
What Makes Tennis Popular in Retirement Communities?
Tennis is a sport that transcends age, strength, and physical limitations. It offers numerous benefits for seniors looking to stay active and socially connected.
Unlike high-impact sports, players are less likely to get hurt during tennis, making it an ideal choice for active adults. Add to that the adaptable pace and seniors can tailor their gameplay to their comfort level, ensuring a positive and enjoyable experience on the court.
Furthermore, tennis can be easily learned at any age, providing an opportunity for retirees to embark on a new journey and acquire new skills. The health benefits of tennis include better cardiovascular health, improved bone density, and strengthened muscle groups. But for now, let's take a look at the social benefits of tennis for seniors.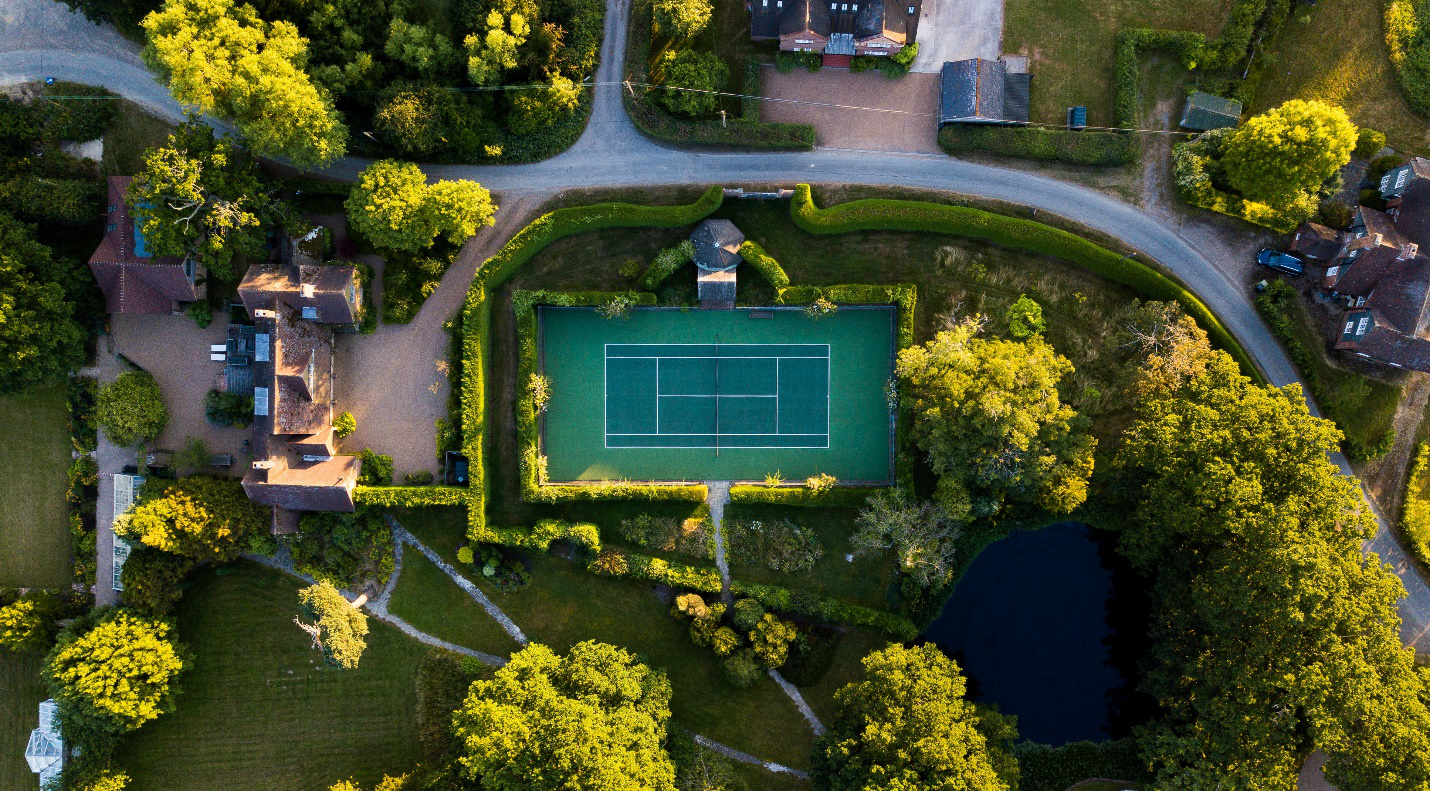 5 Social Benefits of Tennis for Seniors
Tennis is a sport loved by people of all ages. When it comes to retirement communities the social benefits of tennis for seniors enrich their retirement experience in meaningful ways. From fostering new relationships and boosting confidence to providing a platform for stress relief and personal growth, active adults who engage in tennis discover a vibrant and socially connected lifestyle.
Let's explore five key social benefits of tennis for seniors, enhancing their overall well-being and enjoyment in retirement.
Boosting Self-Confidence
In retirement, maintaining a sense of self-worth and accomplishment is vital. Tennis offers active adults an opportunity to improve their skills, achieve personal milestones, and gain confidence in their abilities. This newfound self-assurance extends beyond the tennis court, and can positively impact various aspects of their retired life.
Giving Life New Meaning
Having a purpose in retirement is essential for active adults' mental and emotional well-being. Engaging in regular tennis sessions provides a structured and fulfilling activity that adds meaning and purpose to daily life. Whether it's participating in friendly matches or aiming for personal goals, tennis gives retirees a sense of direction and motivation, which is one of the most important social benefits of tennis for seniors.
Building Relationships and Fostering Friendships
One of the most remarkable social benefits of tennis for seniors is the opportunity to connect with others who share their passion for the sport. Tennis can bring people together, and help foster new relationships and friendships. The camaraderie formed on the court can extend beyond the game, leading to social gatherings, shared experiences, and a support network of like-minded individuals.
Blowing Off Steam and Reducing Stress
Retirement comes with its fair share of stressors and challenges. Tennis serves as a dynamic outlet for active adults to release pent-up stress, channel their energy, and find respite from daily worries.
The physical exertion and mental focus required in tennis can also help seniors clear their minds, promote relaxation, and experience the stress-relieving benefits of exercise. Partners can also use this time to discuss what's on their minds and or lend an ear to each other to ease the mental load of retired living.
Improving Overall Well-being
When it comes to the social benefits of tennis for seniors, the holistic impact on their well-being cannot be overstated. The combination of physical activity, mental stimulation, and social interaction provided by tennis contributes to a healthier, more meaningful retirement.
Regular participation in tennis improves physical health, enhances agility and balance, sharpens cognitive abilities, and boosts mood, all of which contribute to a fulfilling and high-quality retirement, paving the way for more social interaction.
To make your retirement years truly enriching and satisfying, reach out to us at California 55 Plus Homes. We've got a variety of retirement communities for active adults to help them experience a sense of fulfillment and connectedness. We cater to a range of budgets in Southern California with our senior living and active adult communities in the area. Contact us today to learn more.