Retirement is a significant milestone that marks the beginning of a new chapter in life. While it is a time of relaxation and freedom, it can also bring its fair share of stress and challenges. According to studies, 28% of retirees find themselves battling depression. In this blog, we'll explore the secrets to achieving a stress-free retirement along with the benefits of senior living allowing you to embrace peace and fulfillment in your golden years.
Understanding the Causes of Retirement Stress
Retirement can be accompanied by various stressors, such as financial concerns. Understanding these factors is essential to effectively manage and alleviate the associated stress. By identifying potential stressors, you can better prepare and address them, ensuring a smoother transition into retirement.
Proactive Steps for a Stress-Free Retirement
If you find yourself feeling stressed during retirement, it is crucial to take proactive steps to mitigate any negativity. This may involve seeking professional help, such as therapy or counseling, journaling, engaging in self-reflection, and developing healthy coping mechanisms.
Additionally, talking to a trusted friend or family member can provide valuable support and perspective, enabling you to navigate the challenges and uncertainties of retirement with greater ease.
Benefits of Therapy
Therapy offers numerous benefits for retired individuals, enhancing their overall well-being and quality of life. Let's see how it works.
Firstly, it provides a safe space for retirees to express their feelings, fears, and concerns, alleviating emotional burdens and promoting mental health.
It helps retirees navigate life transitions, such as adjusting to retirement or coping with loss, by offering guidance and support.
Therapy also helps retirees develop coping strategies to manage stress, anxiety, and depression, promoting resilience and emotional stability.
Lastly, therapy fosters personal growth, self-discovery, and a renewed sense of purpose, enabling retirees to embrace their newfound freedom and make the most of their retirement years.
Establishing a Routine, Setting Goals, and Getting Organized
Setting a routine and maybe even some goals can provide a sense of structure and purpose.
You could start with something as simple as creating a daily schedule or pursuing hobbies or interests you may not have had time for in the past. Want to do something more? Consider volunteering, or even starting a small business. 55-plus active adult communities are a great place to live and meet other like-minded retirees with whom you can indulge in various activities.
By defining your goals and organizing your time effectively, you'll be able to stay engaged and motivated, reducing the likelihood of feeling adrift or overwhelmed during your retirement years.
Here are some planning secrets for a stress-free retirement:
Make your mornings countand start the day with something invigorating.
Give purpose to your evenings.
Stay on top of your health and schedule medical appointments well in advance.
Expand your social circle. We'll talk more about this later.
Have a night-time routine in placefor a better night's rest.
Travel and Exploration
One of the great joys of retirement is the freedom to explore the world. Traveling to new destinations, whether near or far, can rejuvenate your spirit, broaden your horizons, and create lasting memories.
Whether it's a serene beach getaway or an adventurous expedition, incorporating travel into your retirement plans can bring immense joy and reduce stress. Consider joining travel groups or getting together with others from retirement communities for some company.
Staying Social
Maintaining an active social life is crucial for a stress-free retirement life. Surrounding yourself with like-minded individuals is much easier when you reside in adult retirement communities or senior living settings.
Living with other retirees allows for meaningful connections and the opportunity to engage in shared activities. This social interaction provides emotional support, combats loneliness, and enhances the overall quality of life. Together, active adults can participate in group activities, join clubs, take up hobbies, and also stay connected with family and friends.
By nurturing relationships both within and outside retirement communities, retirees can foster a sense of belonging.
Incorporating a Healthy Diet
A healthy diet plays a vital role in promoting overall well-being and reducing stress. By nourishing your body with nutritious foods, you can enhance your energy levels, improve cognitive function, and boost your mood so you can live a stress-free retirement life.
Not sure where to start? Consider consulting a nutritionist or signing up for meal plans that consider your dietary needs. Making healthy food choices and incorporating regular exercise into your routine can lead to a higher quality of life and increased longevity.
Embracing an Active Lifestyle
Regular physical activity is not only beneficial for your physical health but also for reducing stress and improving mental well-being. Engage in activities such as walking, swimming, yoga, or gardening to stay active and maintain your vitality.
If you're living in a retirement area, consider joining fitness classes or exercise groups specifically designed for seniors, as these can provide a supportive environment and promote a sense of community.
Let's take a look at some stress-free retirement activities you could enjoy.
Give Golf a Go
Taking on golf after retirement offers various benefits, including physical exercise, improved mental acuity, and social engagement.
Move Your Body
Engaging in Tai Chi, yoga, or even stretches promotes flexibility, balance, and relaxation, enhancing physical well-being and reducing stress levels.
Wash Away Your Worries
Taking time out for therapeutic swimming or water Pilates provides low-impact exercise, improves cardiovascular health, reduces joint pain, and offers a refreshing way to stay active.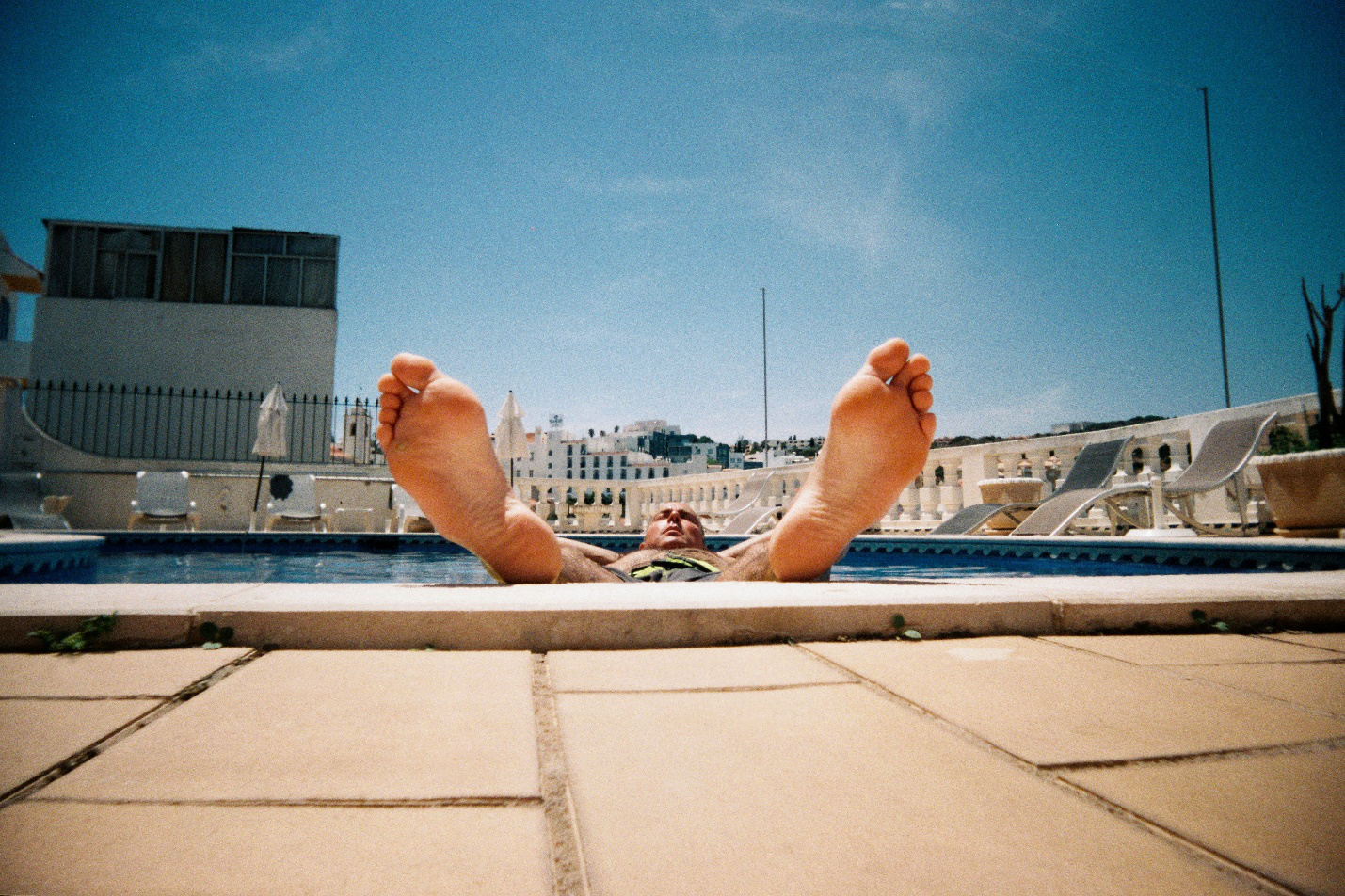 Exploring Adult Retirement Communities and Senior Living Options
Consider exploring adult retirement communities and senior living options that cater to your lifestyle and preferences. These communities provide an environment designed to enhance your retirement experience, with amenities, activities, and services tailored to meet the needs of older active adults.
At California 55 Plus Homes, we've got a variety of homes in adult retirement communities for various budgets. Our senior living communities ensure your retirement is a time of relaxation, fulfillment, and joy. Be part of our retirement community in California and enjoy a stress-free retirement life that allows you to embrace peace, happiness, and a sense of purpose. Have questions regarding buying or selling? Get help from our resources or contact us today to learn more.