Art has been a means of self-expression and healing for centuries. From the earliest cave paintings to the most intricate works of the Renaissance, art has played a pivotal role in the human experience.
As we age, the importance of creative expression remains, and for seniors in adult retirement communities, art therapy provides a unique avenue to explore emotions, memories, and identity. This blog will cover art therapy for seniors and how it fosters emotional well-being.
The Aging Process and Emotional Well-Being
Aging is an inevitable part of life, and it often comes with its unique set of challenges. Physical limitations, the loss of loved ones, and the fear of cognitive decline can lead to emotional distress for seniors.
It's common for them to grapple with loneliness, anxiety, and depression. Maintaining emotional well-being is paramount for seniors, as it directly impacts their overall quality of life.
Art therapy has emerged as a powerful tool to address these emotional challenges in a constructive and fulfilling way. It encourages seniors to explore their inner selves, process their emotions, and find joy and fulfillment through creative expression.
Art Therapy for Seniors: An Overview
Art therapy is a mental health profession that utilizes the creative art-making process to improve and enhance the physical, mental, and emotional well-being of individuals of all ages.
When applied specifically to seniors, it's a therapeutic approach that recognizes this age group's unique needs and life experiences. It provides a safe and nurturing space for seniors to engage in artistic activities, allowing them to express themselves in ways they may not have been able to do verbally.
Art therapy for seniors can take many forms, from painting and drawing to sculpting, collage, and more. The choice of medium depends on individual preferences and physical abilities. Whether it's watercolors, clay, or digital art, the focus is on the process, not the product. It's about the journey, not the destination.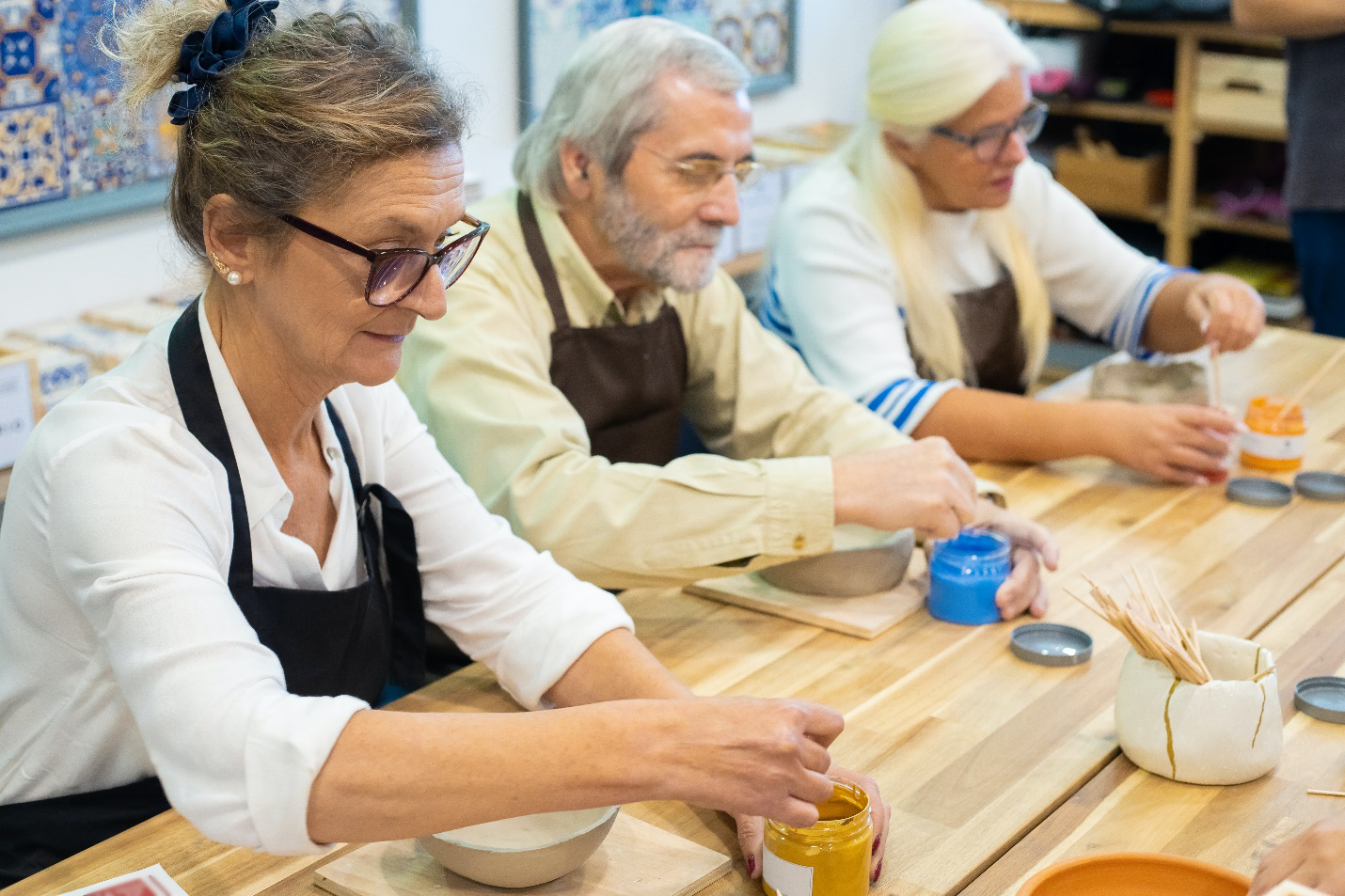 The Healing Power of Creative Expression
Art therapy for seniors can have a profound impact on their emotional well-being. Here's how:
Emotional Release
Seniors often carry a lifetime of emotions, some of which may have been suppressed or left unaddressed. Art therapy provides a safe outlet for the release of these emotions. Creative expression allows seniors to confront their feelings and healthily process them, whether painting their grief, sculpting their anxieties, or drawing their joys.
Self-Expression
The aging process can sometimes make seniors feel like they are losing control over their lives. Art therapy helps restore a sense of agency and self-expression. Through their art, seniors can communicate their thoughts, desires, and experiences, empowering them to assert themselves and express their innermost thoughts and feelings.
Stress Reduction
Creating art is a meditative process that can reduce stress and anxiety. Focusing on the creative task at hand allows seniors to temporarily shift their attention away from worries and concerns, providing a much-needed break from the daily stresses of life.
Improved Cognitive Function
Engaging in art therapy challenges the brain, fostering cognitive health. It can enhance memory, problem-solving skills, and overall mental agility. For seniors concerned about cognitive decline, art therapy offers a way to keep their minds active and engaged.
Social Connection
Participating in art therapy sessions in a group setting fosters social interaction. This helps combat loneliness and provides a sense of community and support. Sharing their art with others can be a source of pride and connection for seniors.
Getting Started with Art Therapy for Seniors
Art therapy for seniors is a versatile and adaptable practice, making it accessible to many individuals. Whether you're a senior yourself, a family member, or a caregiver, you can get started with art therapy in various ways:
Seek Professional Guidance
Art therapy is most effective when facilitated by a trained and licensed art therapist who understands the unique needs of seniors. Look for qualified professionals or contact local senior care facilities and mental health centers to find art therapy programs in your area.
Create a Personal Art Space
If attending group sessions is not feasible, you can set up a personal art space at home. Provide your loved one with art supplies, such as paper, markers, or clay, and encourage them to explore their creative side at their own pace.
Encourage Creative Freedom
Allow seniors the freedom to choose their preferred medium and subject matter. The process of art therapy should be guided by their personal preferences, not by external expectations.
Focus on the Journey
Remind seniors that art therapy is about the process, not the outcome. Encourage them to enjoy creating and not worry about the final result.
Foster a Supportive Environment
Create a nurturing and non-judgmental environment where seniors can express themselves freely at home or in a group setting. Positive feedback and encouragement can go a long way in boosting their confidence and sense of accomplishment.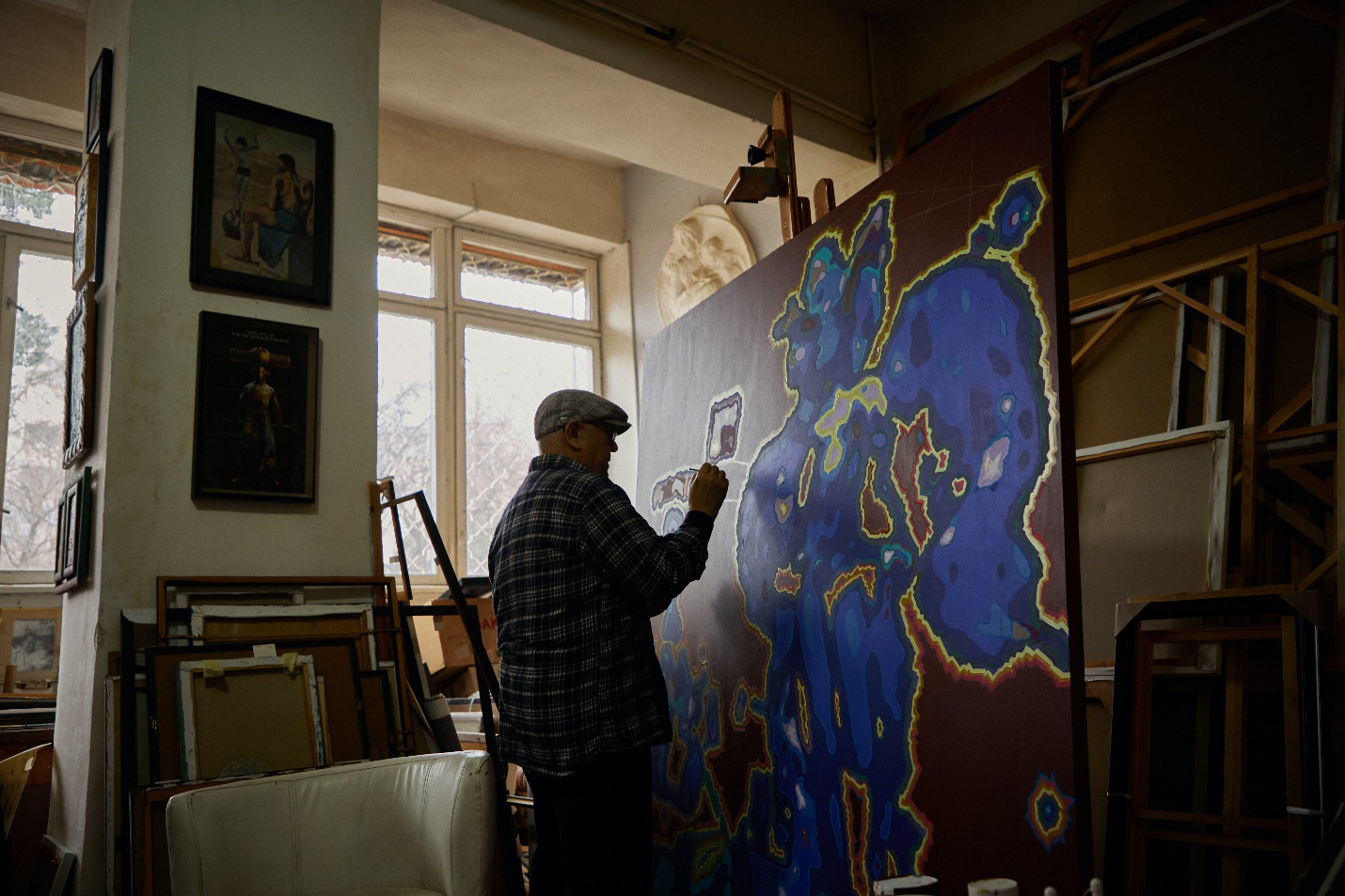 Art therapy for seniors is a journey of self-expression that can profoundly impact emotional well-being. It provides a safe space for seniors to explore their emotions, release pent-up feelings, and maintain a sense of agency and creativity as they age. Through art, they can transform their challenges into opportunities for growth and self-discovery.
Whether you're in one of the vibrant senior communities in Hemet, CA or exploring options for adult retirement communities and active adult communities in California, like the ones California 55 Plus Homes helps you connect with, remember that art therapy can be a transformative and therapeutic outlet for seniors in all these settings. Contact us today to find a senior retirement community.