In the golden years of life, staying socially active is key to maintaining a fulfilling and satisfying lifestyle. For many seniors residing in active adult communities, finding enjoyable and mentally stimulating social activities can be challenging.
However, one classic activity has stood the test of time and continues to bring seniors joy, camaraderie, and mental stimulation: poker nights. This blog will explore the numerous benefits of poker nights for seniors in active adult communities, focusing on the social and mental aspects that make it a winning activity.
Fostering Social Connections
Social isolation can be a real issue for many seniors, leading to feelings of loneliness and even depression. Poker nights provide a structured and enjoyable way for seniors to connect with their peers, strengthening bonds and building friendships. Here's how poker nights foster these essential social connections:
Regular Gatherings
Having a scheduled poker night creates a routine that encourages seniors to come together regularly. This consistency makes it easier for them to maintain social connections and look forward to spending time with friends.
Inclusivity
Poker is a game that accommodates various skill levels and can be enjoyed by both men and women. This inclusivity ensures that everyone feels welcome and valued within the group, promoting a sense of belonging.
Conversational Opportunities
Poker nights aren't just about the cards; they also provide a setting for meaningful conversations. Seniors can discuss various topics, from shared memories to current events, enhancing their cognitive and emotional well-being.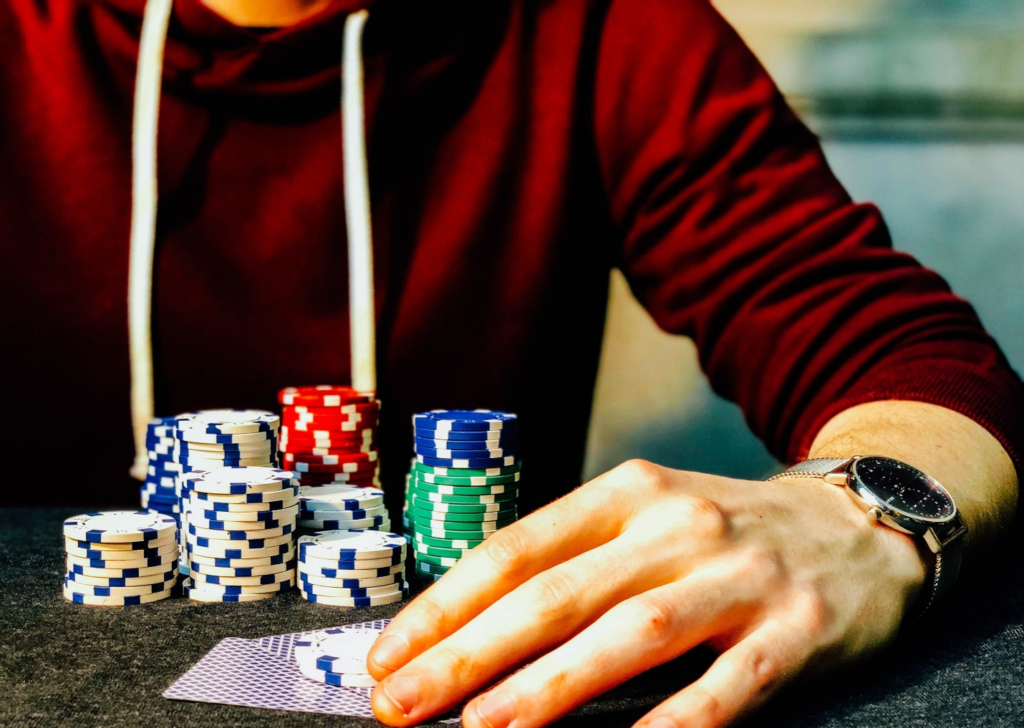 Mental Stimulation and Brain Health
Engaging in intellectually stimulating activities is vital for seniors to keep their minds sharp and maintain cognitive abilities. Poker is an excellent game for this purpose, as it challenges the brain in several ways:
Strategic Thinking: Poker requires players to develop and adjust strategies based on their hands, the community cards, and opponents' behavior. This strategic thinking exercises the brain and keeps seniors mentally agile.
Memory Enhancement: Remembering which cards have been played and reading the other players' actions are essential poker skills. Regularly practicing these skills can help seniors improve their memoryand cognitive abilities.
Stress Management: Managing the emotions and stress associated with playing poker can positively impact seniors' mental health. It helps them develop resilience and emotional control, reducing the risk of anxiety and depression.
Recreation and Entertainment
Poker nights are not just about the game itself but also about the entertainment and enjoyment they bring. For seniors, recreational activities are essential for maintaining a good quality of life:
Fun and Excitement: The thrill of bluffing, making bets, and winning hands adds an element of excitement to poker nights. This can bring joy and enthusiasm to seniors' lives.
Time Well-Spent: Engaging in poker nights is an excellent way for seniors to occupy their free time with an entertaining and friendly activity rather than feeling idle or bored.
A Break from Routine: Active adult communities often involve a daily routine, but poker nights offer a break from the norm. This variety can be refreshing and stimulating for seniors, helping them break the monotony.
Building a Sense of Community
Active adult communities are designed to create community and support for seniors, and poker nights significantly strengthen this community. Seniors establish a strong sense of belonging and togetherness through poker nights in several ways.
Firstly, these gatherings become a bonding experience where shared memories, stories, and inside jokes are created. These shared experiences bring joy and laughter and foster a deeper connection among the residents, enhancing the overall sense of community within the neighborhood.
Moreover, poker nights offer more than just a recreational opportunity; they also support seniors facing health or emotional challenges. The close-knit group of friends formed through these gatherings provides valuable emotional support and assistance when needed, ensuring that no one in the community faces adversity alone.
Additionally, poker nights often become environments for cooperative learning, where seniors help each other improve their poker skills, share tips and tricks, and collectively develop their abilities. This cooperative learning atmosphere fosters mutual growth and achievement, further solidifying the bonds within the active adult community.
Relaxation and Stress Reduction
Stress and anxiety can be particularly detrimental to seniors' overall well-being. Poker nights offer a laid-back and enjoyable atmosphere that can help reduce these negative emotions:
Leisurely Pace: Poker nights generally have a relaxed pace, allowing seniors to unwind and enjoy the company of friends without feeling rushed or pressured.
Distraction from Worries: Playing poker provides an excellent distraction from worries and everyday stressors. Seniors can focus on the game and the camaraderie, temporarily setting aside their concerns.
Laughter and Joy: Laughter is an excellent stress reliever, and poker nights often result in shared laughter and amusement, creating a more positive and lighthearted atmosphere.
Poker nights for seniors in active adult communities are a winning social activity. They foster social connections, provide mental stimulation, offer recreational enjoyment, and contribute to developing a strong sense of community.
Furthermore, the cognitive challenges presented by poker help seniors continue to learn and grow, promoting brain health and overall well-being. In addition to these benefits, poker nights offer a relaxing and stress-reducing environment that can significantly improve the quality of life for seniors in their golden years.
In the heart of Menifee, CA, where vibrant senior living thrives, you'll find the best retirement communities and active adult communities. California 55 Plus Homes provides the ideal setting for seniors to enjoy the perks of socializing through poker nights and numerous other enriching activities for a better life. Contact us today!