California 55 Plus Homes is your go-to platform for finding active adult retirement communities in beautiful Southern California. Our communities offer abundant amenities and activities tailored to active adults seeking vibrant living environments. As an active adult living community focused on fostering companionship and meaningful connections, we understand that dating remains an essential aspect of life, regardless of age. In this blog, we will explore the unique experiences, challenges, and opportunities of dating as a senior in Southern California. Whether you're residing in one of the many retirement areas in California or specifically looking for adult retirement communities in Sun City, Hemet, Banning, or Corona, we're here to provide valuable tips and advice for navigating romance after 55.
Call us at 951-442-9125 for more information.
Embracing the Active Adult Lifestyle
Living in an active adult community in Southern California opens up opportunities to meet like-minded individuals who share your zest for life. With many activities and clubs available, such as golf, tennis, dancing, art, and more, you'll find ample chances to connect with others with similar interests. Group activities also ease the pressure of traditional dating, allowing friendships to develop naturally.
Social Events and Gatherings
Our active adult communities boast vibrant social calendars filled with exciting events and gatherings. From poolside parties to wine tastings and theater performances, these events offer perfect settings to meet new people and potentially find a special someone. Attendees can enjoy the relaxed, friendly atmosphere that encourages meaningful conversations and connections.
Online Dating for Active Adults
In this digital age, online dating has become increasingly popular, even for active adults. Embrace the convenience of dating apps and websites that cater specifically to senior dating in Southern California. These platforms enable you to explore potential matches based on shared interests and values, making it easier to find someone compatible.
Building Meaningful Relationships
As a partner of some of the top active adult communities in California, we understand the importance of building genuine and lasting relationships. Whether you're seeking companionship or a romantic partner, take the time to get to know the person and build a strong foundation of friendship. Our clubs and activities provide a perfect backdrop for fostering such connections.
Overcoming Challenges
Senior dating in Southern California can present its own set of challenges. Some seniors may feel hesitant or nervous about putting themselves out there again after being single. Others may have experienced loss and are wary of opening their hearts to new possibilities. Recognizing these challenges and offering support and encouragement to fellow active adults in the community is essential.
Communication and Honesty
Effective communication is key in any relationship. Be open and honest about your intentions, expectations, and desires when dating as a senior in Southern California. Clear communication ensures that both parties are on the same page and helps avoid misunderstandings.
Respectful Boundaries
While dating is exciting, respecting each other's boundaries is vital. Some active adults may prefer casual dating, while others seek committed relationships. It's essential to respect individual preferences and timelines when it comes to romance.
The Benefits of Dating in an Active Adult Community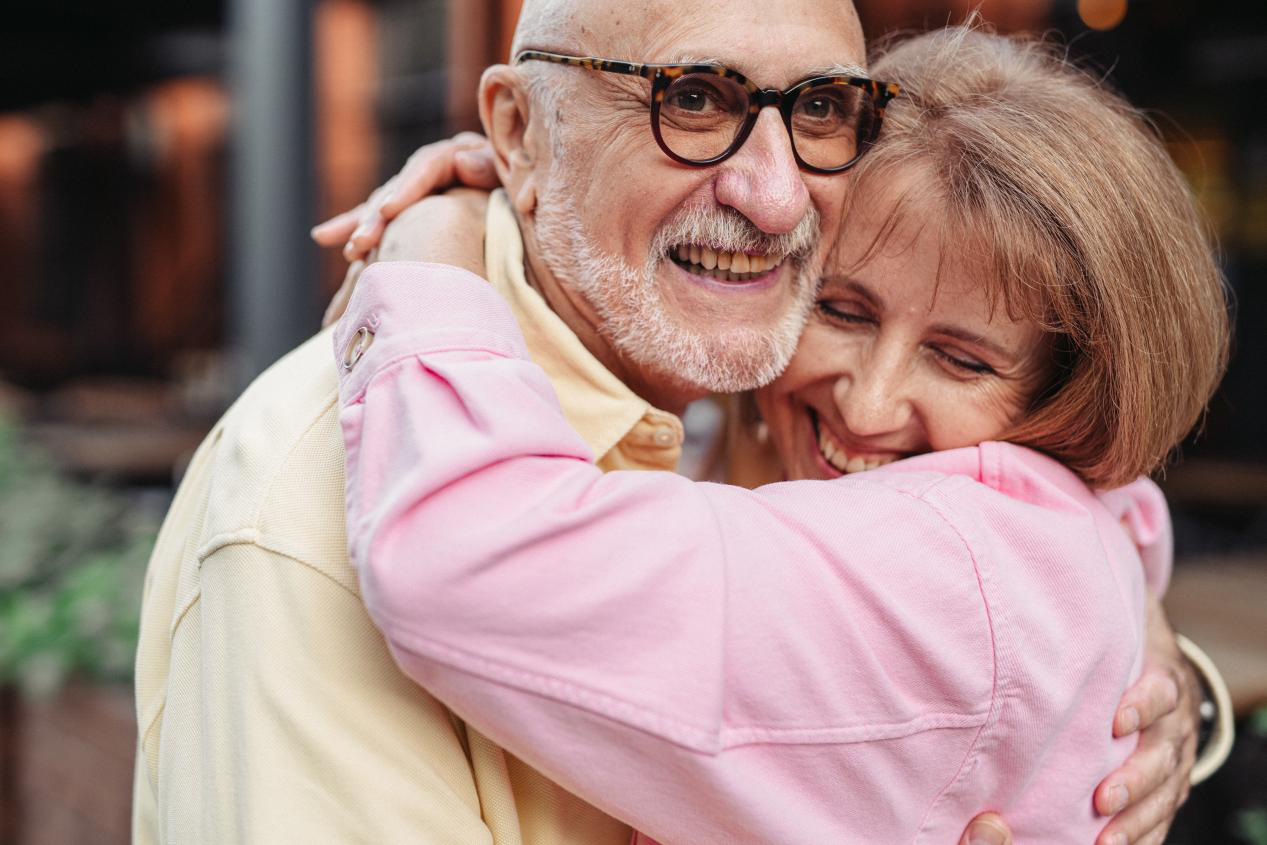 Dating in an active senior living community in California offers a range of unique advantages that contribute to a fulfilling and enjoyable dating experience.
Shared Interests and Activities
Living in a community with like-minded individuals means you're likely to meet people who share your hobbies and interests. This common ground can form a strong foundation for relationships, making it easier to connect with potential partners.
Sense of Belonging
Active adult communities foster a strong sense of belonging and camaraderie among residents. Dating within this community provides a supportive network of friends who understand and appreciate the joys and challenges of senior dating.
Reduced Social Isolation
As we age, social connections become increasingly important for our overall well-being. Dating within an active adult community helps combat social isolation by promoting meaningful social interactions and friendships.
Exploring Romantic Destinations in Southern California
Southern California is renowned for its picturesque landscapes and romantic destinations, providing the perfect backdrop for senior couples to create lasting memories together.
Beach Getaways
The stunning coastal regions of Southern California offer an array of beautiful beaches, ideal for romantic walks, sunset views, and intimate picnics.
Wine Country Retreats
Discover the charm of Southern California's wine country with vineyard tours, wine tastings, and serene countryside settings perfect for romantic escapes.
Cultural Adventures
Explore the vibrant cultural scene of Southern California by visiting museums and art galleries and attending live performances together. These experiences can deepen your connection and provide stimulating conversations.
Embracing Love and Companionship at Any Age
Love and companionship have no age restrictions. Embracing the possibilities of finding romance and meaningful connections as a senior in Southern California can lead to a more fulfilling and enriched life.
Positive Mindset
Cultivate a positive mindset and embrace the journey of dating in your golden years. Approach each encounter with an open heart and a willingness to explore new connections.
Emphasize Compatibility
As an active adult, you have a clearer sense of your values and what you seek in a partner. Focus on compatibility and shared values when building relationships.
Celebrate Your Independence
Senior dating in adult retirement communities in Sun City, Hemet, Banning, or Corona, CA, is an opportunity to celebrate your independence and enjoy the freedom to explore new relationships on your terms.
36% of Americans that are older than 65 say they are single. As you embrace the active adult lifestyle in our active adult communities in California, remember that dating after 55 can be a rewarding and fulfilling experience.
You can increase your chances of finding meaningful connections by participating in the numerous clubs and activities available, attending social events, and exploring online dating. Our communities provide a supportive and friendly environment that fosters companionship and love, making navigating the world of senior dating easier.
So, whether you're in Sun City, Hemet, Banning, Corona, or any other part of Southern California, remember that love knows no age, and at California 55 Plus Homes, we're here to support you every step of your dating journey. Get in touch with us to learn more.