The average age of retirement in the US is 65. However, early retirement has lately been prevailing as a common trend. Retirement marks a significant milestone in one's life, opening the door to a new chapter filled with endless possibilities and opportunities. For active adults seeking a purposeful life after retirement, California 55 Plus Homes offers a unique range of senior communities in Hemet, CA. These vibrant communities are designed to cater to the desires and aspirations of seniors, providing them with a fulfilling and enriching lifestyle.
Call us at 951-442-9125 for more information.
Embracing Passion and Purpose
For active adults, retirement is not just about sitting back and relaxing. It is an opportunity to reignite old passions or explore new interests that may have taken a back seat during their busy working lives. Retirement communities in Southern California offer many clubs, activities, and classes that cater to a wide range of interests.
From art and literature enthusiasts to sports and fitness lovers, there is something for everyone. Seniors can join art groups, book clubs, fitness classes, or even take up a new hobby like crocheting, painting, or woodworking. Embracing passions provides a sense of purpose and fosters a strong sense of community as like-minded individuals come together to share experiences and learn from one another.
Finding New Adventures
Retirement is the perfect time to step out of one's comfort zone and embrace exciting new adventures. At California 55 Plus Homes, we believe in enriching the lives of active adults through a variety of recreational opportunities. One of the prime attractions adjacent to our communities is the California Oaks Golf Course, where residents can tee off amidst picturesque surroundings and enjoy discounted rates.
Apart from golf, our senior communities offer various engaging activities like hiking, biking, dance classes, and even thrilling experiences like sports car club adventures. Retired life is no longer restricted to mundane routines; it's a time to explore, discover, and create cherished memories.
Health and Wellness: Nurturing the Body and Mind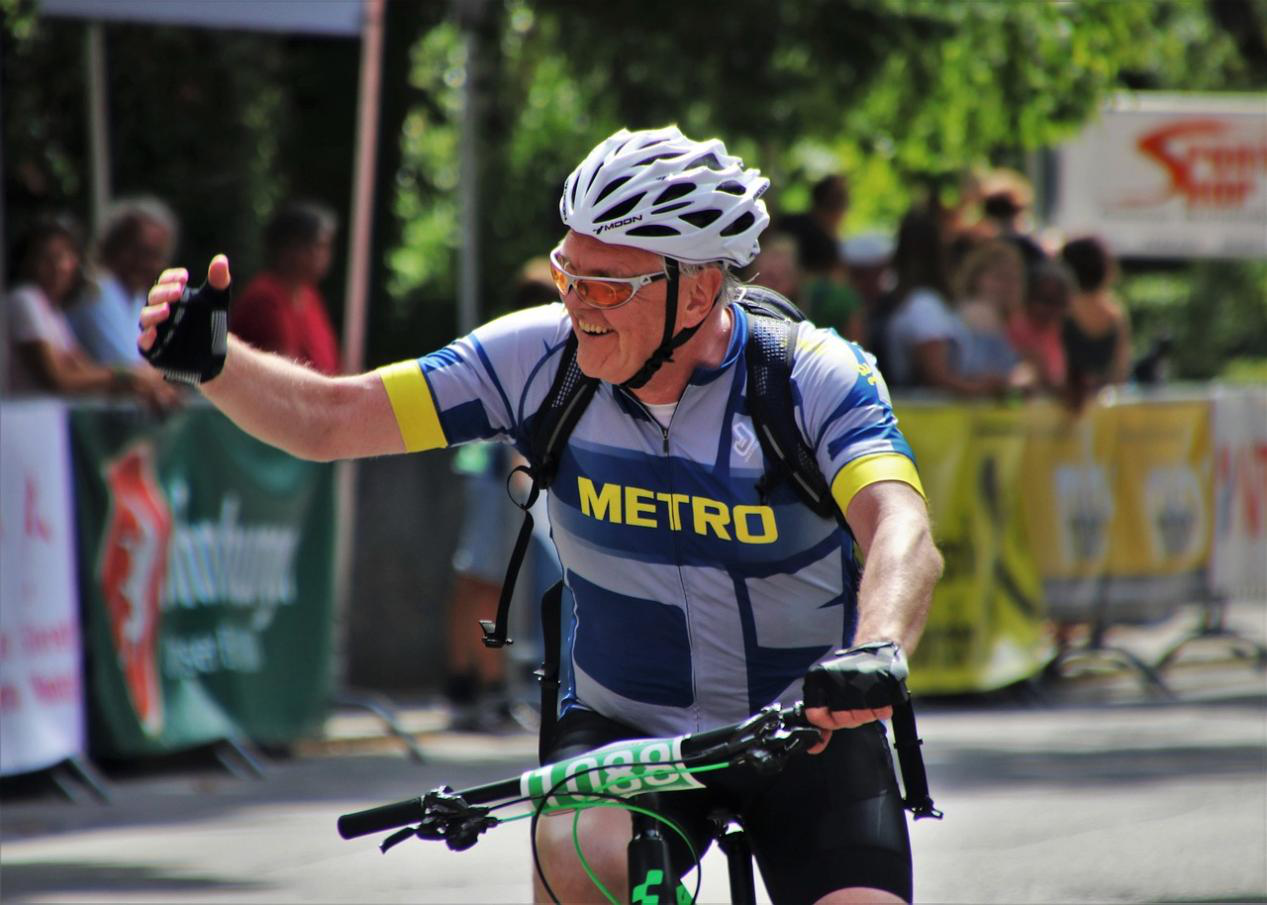 Maintaining good health and overall well-being is paramount, especially during retirement. At California 55 Plus Homes, we prioritize the health and wellness of our residents, providing a wide range of resources and facilities to nurture both the body and mind.
Fitness Center and Therapeutic Activities
Staying physically active is essential for seniors to lead a fulfilling retired life. Our communities feature state-of-the-art fitness centers with modern exercise machines and guided fitness classes. From stretching classes and water pilates to tai chi and Qigong, residents can find activities that suit their fitness levels and preferences. Additionally, we offer therapeutic swimming and water volleyball to promote joint mobility and overall well-being.
Mental Health and Cognitive Enrichment
Caring for mental health is equally vital, and we offer various cognitive enrichment programs to keep the mind sharp and engaged. Residents can participate in computer classes, photography workshops, and writers' workshops, stimulating their creativity and curiosity. Moreover, our libraries are stocked with diverse books to encourage reading and intellectual growth.
Nutritious Dining Options
Healthy eating is an integral part of maintaining well-being. Our retirement communities in Southern California boast on-site dining options, including the Oaks Bar & Grill, offering a delectable menu of nutritious meals. With an emphasis on balanced nutrition, residents can enjoy delicious meals while prioritizing their health.
Embracing Social Connections: Building Lifelong Friendships
Two percent or 1.2 million seniors 65 and older lived in nursing homes in 2019. Retirement doesn't mean slowing down social interactions; it's the perfect time to forge new friendships and build a strong support system. At California 55 Plus Homes, we understand the significance of social connections, and our communities are designed to foster a vibrant and inclusive environment for residents to connect with like-minded individuals.
Engaging Community Events
Our communities host regular social events like casino nights, poolside parties, and Tuesday night socials, providing ample opportunities for residents to mingle and make lasting connections. These events create a sense of belonging and encourage a warm and welcoming atmosphere.
Joining Clubs and Groups
With an extensive list of clubs and groups, residents can explore their interests and passions while meeting others who share similar hobbies. Whether joining a book readers' club, a hiking group, or a photography club, residents can interact, learn, and grow together.
Volunteering and Giving Back
Social connections are also strengthened through community service and giving back. Our senior communities organize volunteering opportunities, allowing residents to work together for a common cause and contribute positively to the broader society.
Peaceful Serenity: Connecting with Nature and Surroundings
Retirement is the perfect time to appreciate the beauty of nature and indulge in a peaceful environment. At California 55 Plus Homes, we direct you to some of the Best Retirement Communities in Southern California that are set amidst scenic landscapes, allowing residents to connect with nature and find tranquility in their surroundings.
Walking & Biking Trails
For those who enjoy outdoor activities, our communities feature walking and biking trails that wind through lush greenery and serene lakes. These trails provide the perfect setting for a stroll or an invigorating bike ride.
Scenic Lakes and Ponds
The presence of tranquil lakes and ponds adds to the calming ambiance of our communities. Residents can unwind by the water's edge, indulge in birdwatching, or simply take in nature's soothing sights and sounds.
Outdoor Patio and Picnic Pavilion
We provide well-appointed outdoor spaces, including patios and picnic pavilions, where residents can gather with friends and family to enjoy al fresco dining or bask in the beauty of nature.
Embrace New Adventures With California 55 Plus Homes
Retired life is a time to embrace new adventures, pursue passions, and find a renewed sense of purpose. California 55 Plus Homes offers the best retirement communities in Southern California, where active adults can embark on a purposeful journey filled with joy, excitement, and fulfillment.
By engaging in various activities and forming meaningful connections, retirees can make the most of this exciting stage of life, cherishing every moment as they create new memories and experiences.
So contact us today to start exploring the endless possibilities of the joys of retired life, the importance of pursuing passions, and the excitement of embarking on new adventures while residing in the serene and vibrant retirement communities in Southern California.